About the Authors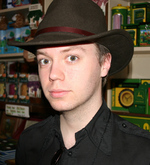 Per Austrin
Associate professor
School of Electrical Engineering and Computer Science
KTH Royal Institute of Technology
Sweden
austrin[ta]kth[td]se
www.csc.kth.se/~austrin/
Per Austrin
graduated from
KTH Royal Institute of Technology
in 2008; his advisor was
Johan Håstad
. The subject of his thesis was hardness of approximation and discrete harmonic analysis. In his spare time he sometimes enjoys algorithmic programming contests.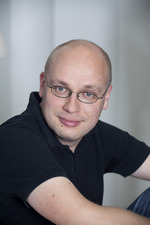 Petteri Kaski
graduated from the
Helsinki University of Technology
in 2005; his advisor was
Patric Östergård
. The subject of his thesis was algorithms for classification of combinatorial objects. He enjoys the interplay of algorithms, algebra, and combinatorics.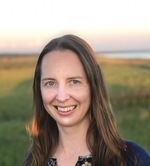 Kaie Kubjas
Assistant professor
Department of Mathematics and Systems Analysis
Aalto University
Finland
kaie[td]kubjas[ta]aalto[td]fi
www.kaiekubjas.com
Kaie Kubjas
graduated from the
Free University of Berlin
in 2013; her advisors were
Christian Haase
and
Klaus Altmann
. The subject of her thesis was algebraic and combinatorial aspects of group-based models. She enjoys applying algebraic geometry to other fields. Kubjas discovered her love for mathematics in her school years in Tartu, Estonia under the guidance and mentoring of her mathematics teachers Reene Õigus and
Hele Kiisel
. Thanks to the encouragement and support of her teachers, Kubjas got involved in mathematics competitions.