About the Authors
Daniel Sheldon
is a Five Colleges Assistant Professor in computer science at the
University of Massachusetts
and
Mount Holyoke College
. Prior to his appointment in 2012, he was a Postdoctoral Fellow in the
School of EECS
at Oregon State University, where he held a National Science Foundation (NSF) Fellowship in Bioinformatics. He received his Ph.D. from
Cornell University
in 2009 under the supervision of
John Hopcroft
; his thesis explored issues of manipulation in web-based reputation systems and developed new inference methods for probabilistic graphical models, inspired by the problem of modeling bird migration. His research interests include: algorithms for computational ecology and environmental science; machine learning; probabilistic modeling and inference; and optimization.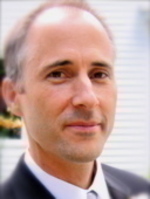 Neal E. Young
is a Professor in computer science at the
University of California, Riverside
. In 1991 he completed a Ph.D. in Computer Science at Princeton University under Professor Robert Tarjan. From 1991 to 1994 he did postdocs at the University of Maryland, Princeton, Cornell, and AT\&T Bell Laboratories. From 1995 to 1999 he was an assistant professor in the Computer Science department at Dartmouth College. From 1999 to 2003 he worked at Akamai Technologies (the world's largest Internet content-delivery network). He has been at the University of California since 2004. His research to date is on fast approximation algorithms for combinatorial optimization problems, including online problems, NP-hard problems, and linear programs. He is primarily interested in general techniques for the design and mathematical analysis of such algorithms.